Welcome to Riverside Travel London. Traveller`s information for the great city of London
GET IN TOUCH
About Us
A family run Car Service company based in Richmond London. We are one of the longest running Professional Private Hire Car Companies in the London Metropolitan area.
The main areas we cover on a day to day basis include Richmond-upon-Thames, Mortlake, Barnes, Barnes Bridge, Chiswick, East Sheen and many more, actually the whole of the London area and the South East.
view more
Lady Chauffeurs

Are you a female passenger who wants to be driven by a female driver?
We understand that some of our female clients would rather be driven by a woman, so we set up our Lady Chauffeur branch of the business to cater for this need. When booking your driver, please mention that you request a Female Chauffeur.
view more
Our Services
London Tourist Tips
Prehistoric Monument - Stonehenge.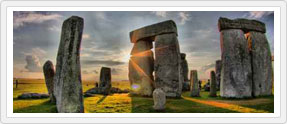 Why not visit the World Heritage Site of Stonehenge. This awe-inspiring place has been drawing people to it`s grounds for centuries. Take a trip back in time and let us drive you there and back in style.
view more
Telegraph Quote On Lady Chauffeurs
"Even in a licensed cab, there is often a niggle at the back of any female passenger`s mind: will I get home in one piece? Whist the vast majority of male taxi drivers are of course completely safe, many women simply feel less vulnerable with a female driver. "